The First Step
©
thesun.co.uk
The first step is to have an eye test.
It's best to have an up-to-date test but, if you have a test that's less than two years old, then that's fine.
The Next Steps
The next steps are easy.
Just email or call us and arrange a visit.We carry a range of frames from Budget frames from £25 up to Designer frames like

Chanel ,

Gucci ,

,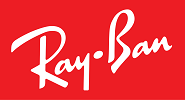 Ray-Ban ,

,

,

and many others.
We will advise you on the best lens choices for your prescription and we can supply all the major brands like

Essilor ,

,

Nikon and

Zeiss - all at great online prices. The biggest advantage being our optical adviser is there with you to help you make the correct choice for you. Plus, they will take all the necessary measurements required. This is something that you have to do yourself with online companies which leaves a large margin for error.
The Final Step
This is the easy bit.
We will return at a time to suit you with your new glasses and make sure they are a perfect fit and make any necessary adjustments all in the comfort of your own home.